Unlocking opportunities for the youth of Quintana Roo, Mexico through world-class culinary training
Helping young people dream bigger and reach higher.
A child who
grows up in poverty
shouldn't have to
grow old in poverty
.
The youth of Quintana Roo are full of strength, spirit, and endless potential.
But all too often, they are hidden and held back by poverty. The opportunities that are right on their doorstep are completely out of reach.
Of young people in Quintana Roo grow up in poverty, in spite of a thriving tourism industry.
Of the region's economic opportunities are tourism and hospitality-based.
Is the average annual household income in Mexico.
is the average cost of culinary school —completely out of reach for many families.
Help the youth of Quintana Roo fulfill their potential through the power of education.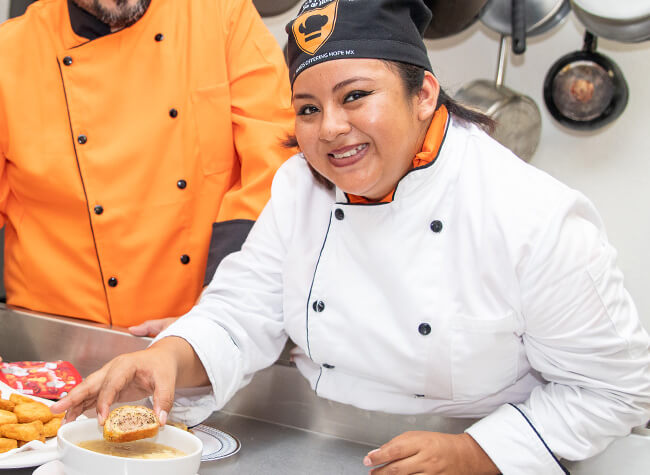 THE CULINARY INSTITUTE 
With your help, we make best-in-class culinary and hospitality training available, affordable, and accessible to young people who are being held back by poverty — but have a dream and the drive to succeed.
Graduates of the Hands Offering Hope Culinary Institute unlock life-changing opportunities in the region's thriving tourism and hospitality industry, helping them build a brighter future for themselves, their families, and their entire communities.
CHANGE A LIFE LIKE LEONARDO'S 
Leonardo first discovered cooking on the dirt patio outside his family's small home, on a homemade stove made from cement blocks. He dreamed of becoming a chef, but his family didn't have the resources to send him to culinary school.
His dream seemed completely out of reach. But it's now well on its way to coming true, because caring people like you invested in his potential!
Read the rest of Leonardo's incredible story here.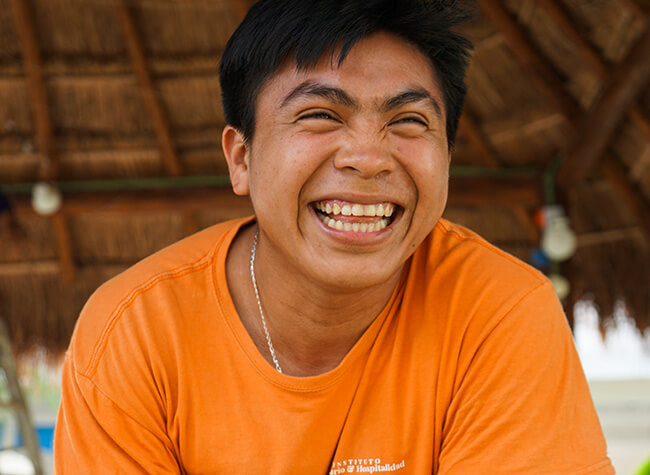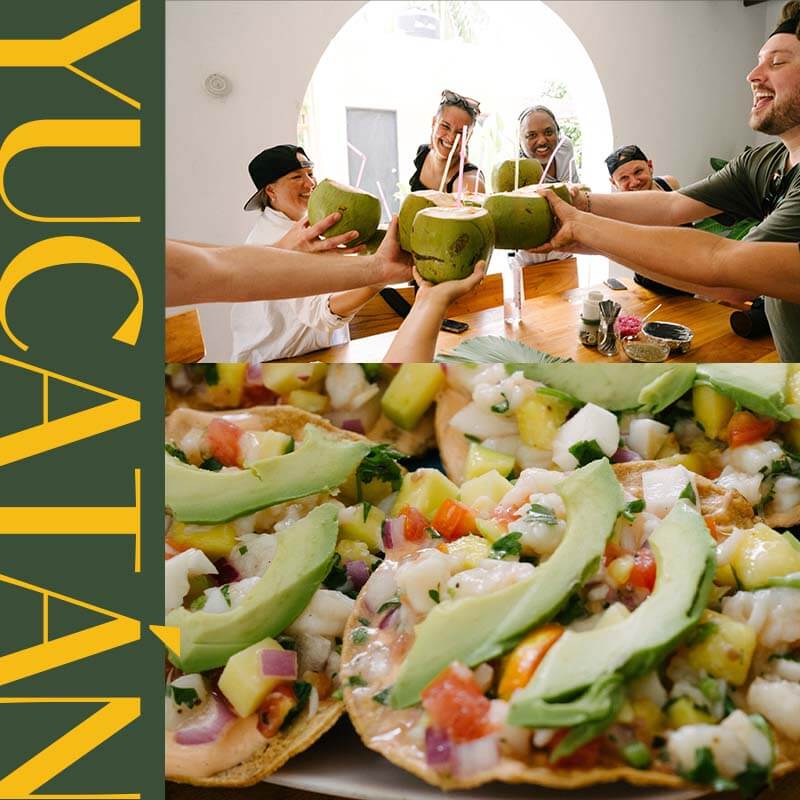 Prepare to embark on a journey through southern Mexico's vibrant culture, stunning beauty and incredible cuisine.
Rediscover your passion for food amidst a rich tapestry of flavors and traditions that have been shaped by the culture and landscape of the Yucatán Peninsula. You will leave with a deep understanding of a beautiful way of life, a full stomach and a renewed love of food and how it is prepared. Welcome to your culinary journey. Welcome to Yucatán.