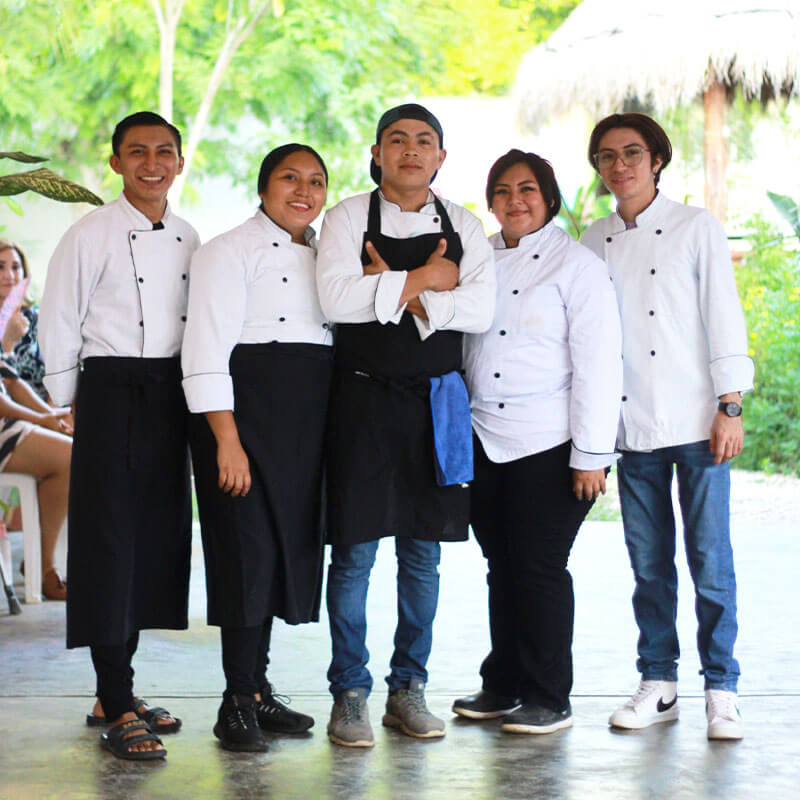 We believe in the incredible potential of young people.
Hands Offering Hope was born out of a fierce belief that all young people are full of potential and deserve the opportunity to thrive.
We are a community of chefs, culinary experts, entrepreneurs, teachers, and other change-makers from across Mexico and around the world. We are passionate about breaking down the barriers keeping the youth of Quintana Roo trapped in poverty through the life-changing power of education.
To educate and empower young people to achieve their goals through a world class culinary program, competitive internships and mentorship with renowned, global culinary and hospitality leaders.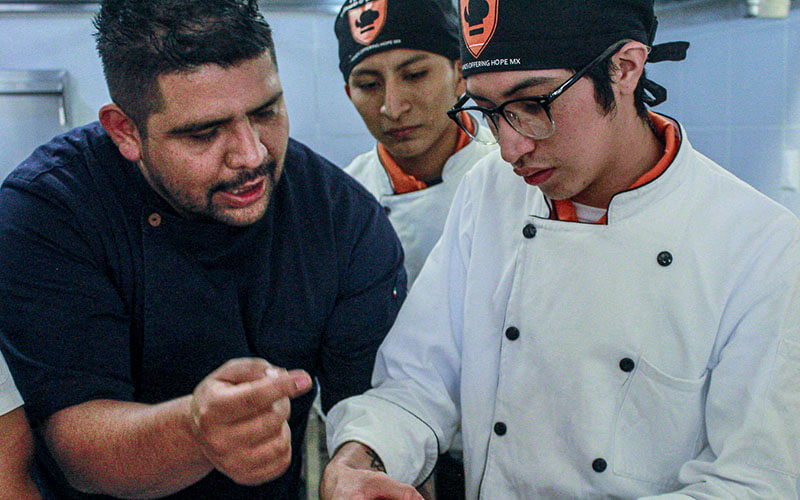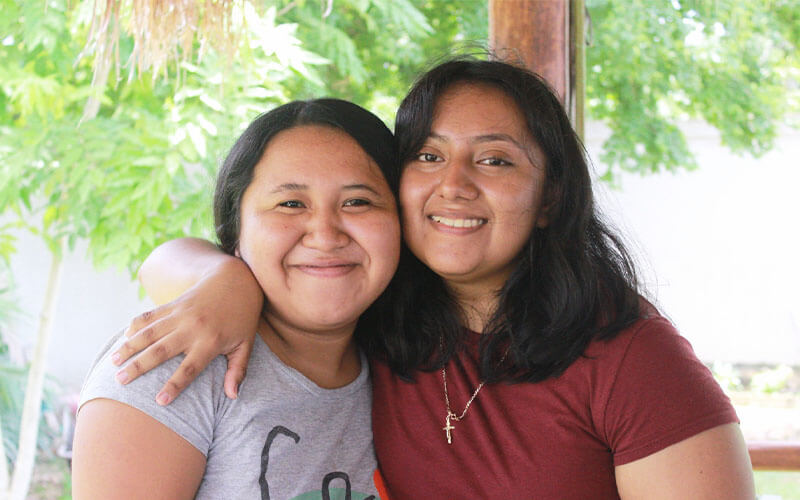 All youth and children have inherent value and deserve the opportunity to thrive in a way that changes their world for the better forever. We will make this a reality.
Hands Offering Hope is powered by leaders and changemakers. Join our community.
Amy Dominguez
President, Executive Director
Hands Offering Hope
Claire Tondreau
Chair,
Executive Coach and Facilitator
HotSpring Leadership
Gonzalo Celorio Morayta
Vice Chair, CEO
CM Idiomas
Kim Cordes
Treasurer, Tax Director
Cars.com
Thomas Hendrican
Secretary, Retired Finance
& Project Manager
Jorge Briones
Director, Managing Director
Deloitte Digital
Katherine DiLeo
Director, Manager Assistant
Office
of the President, Global Services
Group (American Express)
Andy Ellwood
Director, COO- OCN.ai,
Executive Coach- Velocity Group
Scott Lawton
Director, CEO
bartaco
Jennifer Lotito
Director, President & COO
(RED)
Andre Moraes
Director, Head of PepsiCo's
Digital Lab & Senior Director
of Marketing- PepsiCo
Erisa Hines Stilley
Director, Launch and Cruise
Phase Lead for Europa Clipper
at JPL- NASA
Corbett Ramsey
Director, Head of North America
Fixed Income Prime Brokerage
J.P. Morgan
Andrea Rupp
Director, Human
Resources
Executive
Scott Lawton
Co-Chair, CEO
bartaco
Jason Sobocinski
Co-Chair
Culinary Entrepreneur
Mark Erickson
Provost, The Culinary
Institute of America
Craig Hutchinson
Chef Owner
Olmo
Adam Halberg
CEO
Barcelona
Andy Pforzheimer
Culinary Entrepreneur