Culinary & Hospitality Institute
From the beginning, our kitchen has been full of joy—constant singing and laughter—even when it looked more like a closet than a cooking space. It delivered incredible meals, even when our team was cooking from hot plates under the stairs.
And every morning, as the team called out, "Chicos, vamos a comer!" (students, let's eat!) the kitchen became our gathering place. Like in many crowded, bustling homes, the kitchen has always been the heart—providing nourishment, community, and a touchstone three times a day. 
In 2020, when we began renovating Casa Hope, we already knew just how much the kitchen mattered. But then our dreams started to grow. In addition to a clean, functional, joy-filled cooking space, what if the kitchen could also be a place of possibility, education, and development for our students?
We had a vision of a professional culinary institute and hospitality program that would equip students with the hands-on skills they needed to pursue their dream careers.
And then we got to work to make it happen.
The incredible design team at RDstudio, Inc. and a team of restaurant experts graciously donated their expertise to the project, drawing up plans for a professional-grade kitchen and leading us through the construction and design process.
We tore down walls, created more space, painted, and tiled. We ordered best-in-class appliances, surfaces, and sinks. We focused on commercial-level health and safety so the space can be used to serve the whole community—and be a jumping-off point for future professional endeavors.
And in summer 2020, we launched the pilot of a brand new Culinary + Hospitality Institute. We hope that this new program will create opportunities for young people to build tangible skills that they can leverage in their careers and open doors for talented chefs who have always loved cooking—and now have the space to become even better at their craft.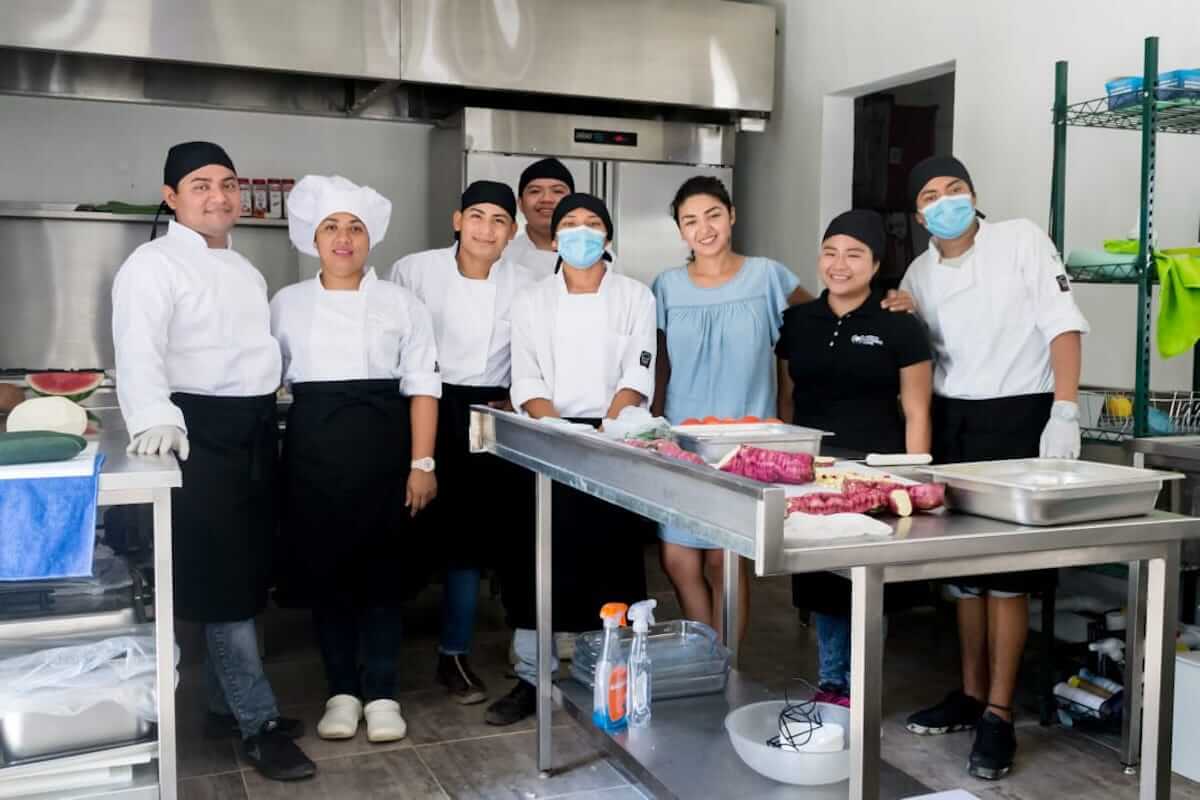 Subscribe to our newsletter!