We are so excited to be the new co-Directors for the Hands Offering Hope Institute this summer—it is great to meet you! (That's us in the picture!)
Thank you for being a part of our countdown to the Institute! (Only 9 more weeks to go!)
As former students in the Institute, we know what an amazing experience it is. We learned so much during our summers there, and for the past few years, we have returned in leadership roles to help other young people from our communities. We know that this program works. We know that it creates a ripple effect that can change Mexico and the world.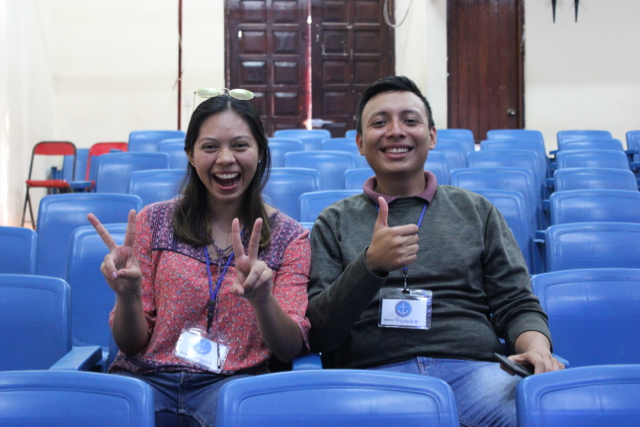 We know how powerful it is because we experienced it firsthand. 
The Institute changed our lives. Now we get to help other kids change their lives, too. This opportunity is a big honor—plus it's so much fun!
This year, we're in charge. We're the "jefes." And we want to make this the best Institute summer ever!
In July, we will welcome 20 new first-year students and 9 Michael Lotito Fellows. We are busy with logistics and plans (wow, it's a lot of work!), but it's all worth it for these awesome students.
To make it all happen, we need your support. We need to raise $100,000 before July 14. Will you help us make this the best Institute yet?
Thank you for helping us. We can't wait to share stories from Mexico this summer.