By: Ricardo Sanchez Puente
Earlier this month, when our small group of Culinary and Hospitality Institute students arrived in Mexico City for the tamal competition, we knew we had hard work ahead of us.
With such talented fellow competitors, our hope was simple—that students would gain valuable culinary experiences, grow their skills, and build connections. In the end, we did so much more than that.
On competition day, our students worked the masa dough like pros. In the melting pot of Mexico City, there are so many varieties of tamales—but the ones our students prepared stood out. They used their home-grown spices and ingredients to create an exceptionally flavorful filling, and then wrapped it all in banana leaves and cooked it to perfection.
And they won.
They won the whole competition. Much to everyone's surprise, the judges chose the tamales prepared by a small group of students from Quintana Roo—students that you and I know are exceptional. Students we believe in and invest in each and every day.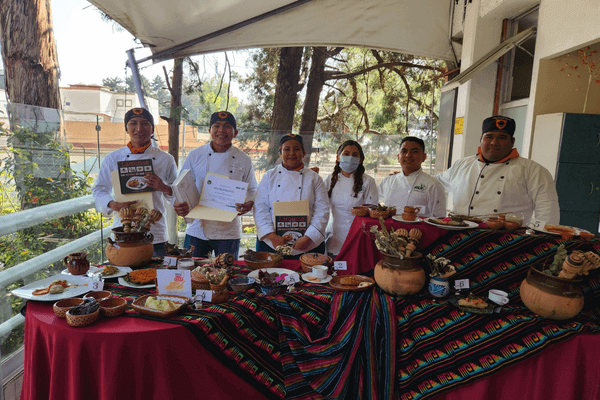 Two of these students—Leonardo and Vasti—worked together to take first place against students from all over the country who have many more years of formal training and resources available to them.
After celebrating our achievements and enjoying the sights and foods of Mexico City, we boarded the plane and returned to Quintana Roo. Upon our return, Leonardo invited me to cook and enjoy dinner with him and his family. I gladly accepted—and it was an amazing experience for me.
First, we went hunting together. Leonardo showed me how to shoot small game, which we brought back to the dirt patio next to his family's home. Leonardo started a fire on a homemade stove made from two cement blocks and space for firewood. It's where he first learned to cook—and where he has continued to hone his craft as he builds new skills at the Culinary and Hospitality Institute. Using a small pan balanced over the flames, he cooked the meat perfectly. We feasted on delicious sereque—Yucatan cooked squirrel—with roasted tomatoes and onions.
As I looked around, I was overwhelmed with pride and gratitude. This young man grew up with so few resources—but he has risen to the top of all the culinary students in the nation.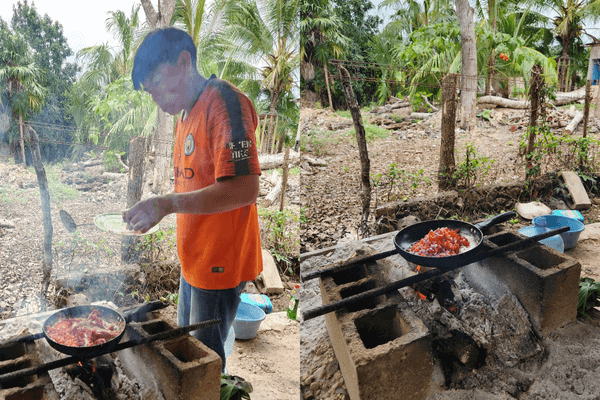 And friends, this is exactly why Hands Offering Hope exists. Because of people like Leonardo and their exceptional potential. Because we believe that young people can do incredible things, regardless of their surroundings, beginnings, or circumstances.
Leonardo had the determination, the potential, and the skill. And YOU gave him the resources and opportunities he needed to thrive.
Leonardo told us that his mom and aunts got him excited about cooking when he was 17—but he had a huge challenge. There was no culinary school nearby—much less one he could afford.
When he heard Hands Offering Hope was starting a Culinary Institute, he jumped at the opportunity. And ever since he was accepted, he has excelled. What's more, he has enjoyed every minute—and he dreams of leading a culinary team of his own one day.
Thanks to his drive and your generosity, I know it won't be long before he sees that dream come true.