The Institute begins in just a few short weeks — and as we speak, our team in Mexico is hard at work getting everything ready! 
While we initially planned for a fully remote summer, current health guidelines in Mexico will allow our 14 Michael Lotito Fellows to live at Casa Hope this summer and participate in person! 
And to make this great news even more incredible, an amazing friend has funded the Fellows' on-campus expenses in full. We are overwhelmed with the generosity of this community and so grateful for the ways that each of you continue to support students in Mexico. 
First-year students will participate in the program from each of their own communities, led by teams of Institute graduates. With virtual courses supplied by our network of experts around the world and in-person mentoring relationships with young leaders who have already gone through the program, this year's Institute is going to be something extremely special. 
We can't wait to welcome 25 incredible young leaders into the program this summer — and we want you to meet them!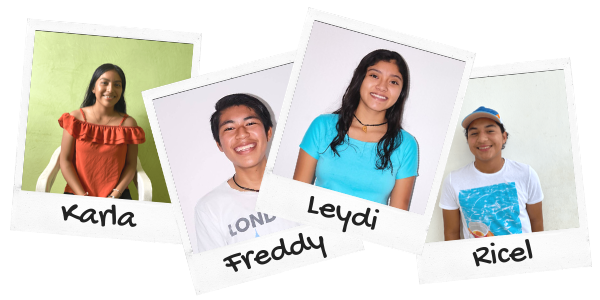 Meet some more of these amazing students:
Make sure you are following along on Facebook and Instagram over the next few weeks to meet all of our students! 
Institute 2020 begins on July 27 — and we're counting down to a big, bold summer.